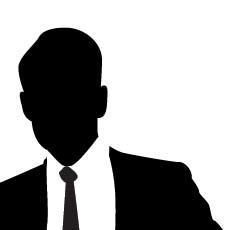 Rodney Matthews
President/CEO
"Smart companies know they can't sit on the sidelines and watch the latest marketing techniques pass them by."
As trends in the economy, technology and business change, Rodney has kept his visual communications company ahead of the curve since he opened the doors in 1992. Over the past 24 years, his business acumen has allowed him to foresee new paradigms and constantly reinvent RGM. In any business climate, Rodney knows what it takes to make RGM consistently successful.
Rodney also values the importance of great client relationships, so his teams of design and web pros focus on understanding each client's needs before any brainstorming begins. With a stake in reaching and even exceeding your expectations, Rodney has earned a reputation as a visionary and motivator who helps clients remain competitive by providing innovative services that anticipate needs and respond with superior results.
Rodney's client insight and calm confidence help RGM connect with clients who may not realize what's possible with the latest technology in web app development, multimedia, search engine marketing/optimization, responsive design or Section 508 compliance. Under his leadership, they not only see it but embrace it and look forward to the next opportunity to turn to RGM.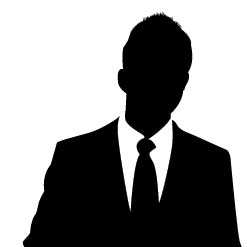 Robert L. Duncan
Vice President
"Ultimately our client is our boss. He can fire everyone in the company by simply spending his money elsewhere."
Robert's skills capabilities as a results-driven, creative solutions manager and graphic design/digital expert are wowing RGM's clients in the private and government sectors. Backed by 25 years of experience, he brings valuable insight to every project, helping clients visualize creative solutions in any media, then leading his staff to bring them to fruition. It's that kind of hands-on experience and leadership that are vital for RGM's Senior Account and Project Manager to drive clients' high-profile visual communications/graphic design/and digital media projects.
Projects have included federal agency publications, such as Performance and Accountability Reports, Annual Reports, and Strategic Plans. He brings exceptional people skills and group dynamics leadership to such clients as the Department of the Treasury, the IRS (Taxpayer Advocacy Service), the Architect of the Department of Homeland Security, the Federal Aviation Administration (FAA), the Department of Education, the Federal Housing Finance Agency (FHFA) and the Department of Commerce.
Robert most recently served as Senior Account/Creative Project Manager and Primary POC to bring some fresh ideas to the design and production of the Export-Import Bank 2014 Annual Report.
Elaine Myada
Director of Operations
Elaine began her career as a Communications Assistant for an American global aerospace, defense and advanced technology company. As an enthusiastic and tech-savvy professional with over 17 years experience, she delivers on her unique ability to provide oversight in project management and corporate communications.
Over the course of Elaine's career, she has become a senior level communications expert with a demonstrated record of success developing, leading and implementing strategic communications programs including social marketing, health care communications, media relations and multicultural outreach for government and private industry clients.
Taking on the role of director, Elaine has demonstrated a tremendous ability to support and maintain numerous operational business objectives for RGM incorporated. Her objective is to continually seek out and capitalize on new business opportunities to support the growth and development of our organization.
Ed Wolpov
Senior Program Director
Ed brings valuable experience in business, marketing, administrative and program management to RGM. Over the past 15 years, Ed has been instrumental in developing and strengthening RGM's strategic direction.
Ed's contract management expertise is second to none. He reviews and cultivates procurement opportunities, teaming arrangements, contract vehicles, subcontractors and business certifications. He is a highly skilled in proposal preparation, writing, contract negotiation, financial analysis and other business-related abilities.
Over the course of Ed's career, he has served in a variety of progressively responsible capacities in the creative field, holding positions at Millennium Studios, King Visual Technology, Dames & Moore, WNBC-TV and the University of Illinois. Ed is a graduate of the City College of New York.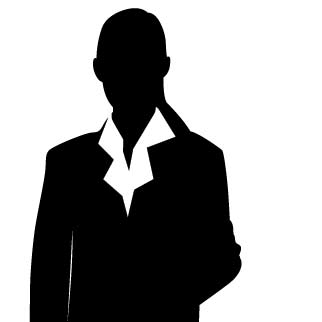 Tina Cheng
Computer Graphics, Multimedia Specialist
Tina has more than a decade of experience in graphic design and production. She develops visual messaging for a variety of customer needs. Her design expertise covers both web-based and print graphics and imaging.
Tina is proficient in the latest programs and techniques for today's demanding world of creative communications. She is experienced in HTML5, CSS3, Flash, Fireworks, Photoshop, Illustrator, InDesign, as well as Access and Oracle MySQL. Her broad skillset includes content management systems, responsive design, and website design and development She is also experienced in best practices in Section 508 compliance. Tina holds a B.F.A. in graphic design from Indiana University.
Sabrina Liao
Internet Marketing Specialist
Sabrina's extensive web design and development expertise enables RGM to provide cutting-edge technology to its client base. She is an experienced webmaster, art director and interactive design instructor and has a broad Internet marketing management skillset. Her responsibilities include project conceptualization, graphic design, art direction, user interface design, HTML coding, Section 508 analysis and remediation, consulting and project management.
Sabrina is experienced in a variety of applications, including Adobe CS, InDesign, Photoshop, Dreamweaver, Fireworks, Flash, Premiere, Audition, Illustrator, iMovie, Flash Builder and more. She is also skilled in social media and responsive design and is active with Twitter, Facebook, Blogs, Push Media and Google+. 
Her content management system expertise includes Drupal, WordPress and Joomla, as well as a specialization in UI design, interactive design, infographic design, WebCT, Blackboard CE, Google AdSense and Google Analytics. Her programming experience includes CSS, xml, DHTML, jQuery, HTML5, Section 508 usability and accessibility standards, Javascript, AJAX, Lingo, Perl, Shell and Java. She holds a B.F.A., a B.A. and a master's degree in music from New York University.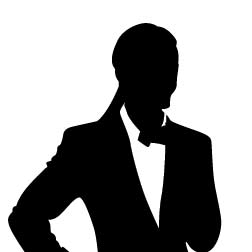 Nana Afari
Internet Marketing Manager
Nana has an extensive background in web development and interface/graphic design and possesses solid knowledge of best practices in user trends and web conventions/analytics. She creates fully interactive and integrated website use cases, wireframe prototypes and user interface specifications. She also develops detailed information architecture models to illustrate interface and design concepts.
Nana is proficient in Windows, Mac OS, Linux and Unix operating systems. She is fluent in HTML, HTML5, ASP.Net, DHTML, SML, FTP, ColdFusion, JavaScript, AJAX, SOAP, PHO, MySQL and CSS3. Her credentials also include search engine optimization techniques, Section 508 compliance, RSS, eBook publishing, Twitter, Facebook, Google+ and Hi5.
Nana holds an M.S. in interactive design and information architecture from the University of Baltimore, and a B.F.A. in graphic design from Kwame Nkrumah University of Science and Technology in Ghana.
Elizabeth Paulette
Senior Graphic Designer
Elizabeth's 30 years of experience working in publishing and graphic design contributes a variety of skills to RGM.
Adaptable, organized and results-oriented, Elizabeth has demonstrated skill in creating designs, concepts and sample layouts based on knowledge of layout principles and aesthetic design concepts always with an emphasis on quality, responsiveness to client needs balanced with quick turnaround.
Elizabeth has also been responsible for assigning projects and managing workflow between graphic production staff, photographers, printers and other vendors.
Projects include publication design and layout, illustrations, presentations, logo design, advertisements, technical illustrations, exhibits and in the remediation of files for Section 508 compliance for Federal agencies and private businesses.
Elizabeth is proficient in Adobe InDesign, Illustrator and Photoshop, as well as Microsoft Word and PowerPoint.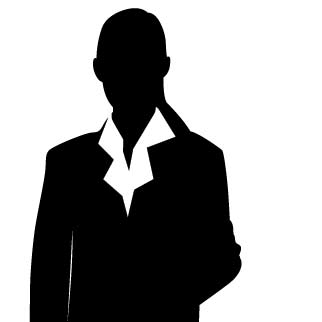 Veronica Lee
PMI Certfied Project Manager
Veronica has more than a decade of experience as a skilled Technical Project Manager. She is adept with system management and development projects with a strong focus on the client's needs within deadline and budget. She has worked closely in defining system requirements, prototyping, design, development, integration, implementation, maintenance and support of cloud-based and web-based software solutions. Moreover, she utilizes appropriate development methodology to provide rapid, agile results based on development best practices.