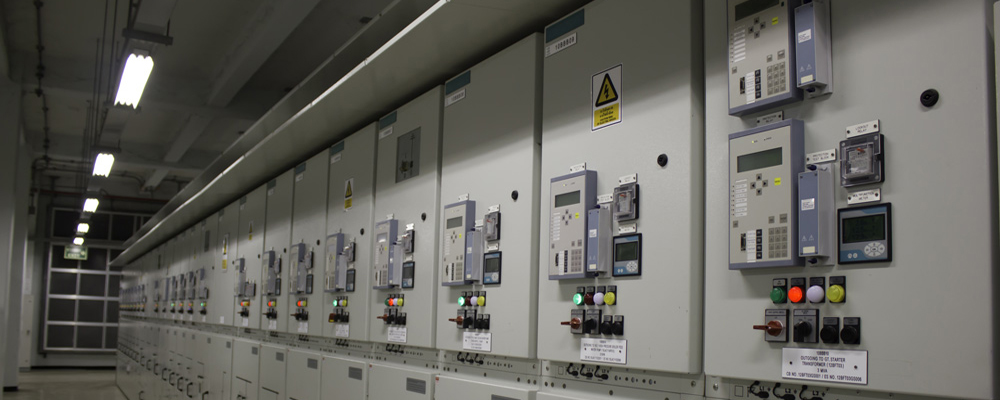 Assessing, Maintaining and Restoring Critical Environments
Our experienced team is comprised of proven leaders in the industry with strong multi-faceted backgrounds in commercial, industrial, and critical environment projects.
We believe that building lasting relationships with our Federal agencies is essential to maintaining our superior reputation in the electrical construction industry. By consistently delivering quality work and the highest level of customer service to all clients, we have earned a solid reputation as an honest and reliable company.
Our team at RGM considers safety and health a top priority. Whether the project is large or small, we are committed to creating and maintaining a safe working environment. We will exceed the expectations of our clients and the community.
Case Studies: HHS Food and Drug Administration (FDA) Facility
As a direct result of RGM Incorporated execution of previous Facility Support tasks at the FDA, we were contacted to participate in solutions to a major White Oak facility issue that for a few years had impacted experimentation in research laboratories. The labs were victims of repeated power failures that would cause the cessation of vital experiments deeming the data and results unusable. In some cases there would be months of data collection that because of the interruption, would be discarded and necessitating the restarting of research. This was a costly problem for the laboratory that came as a result of weather events and some times wild life breathes in some remote areas of the facility.
RGM Incorporated was invited into FDA for discussions based on our reputation as a solutions provider there in Facility Support Services. Our senior project management team, working in collaboration FDA and GSA Electrical and Facility Engineers, Sr. Project Managers, and Laboratory Scientists, were selected to execute the solution of provisioning and installing Uninterrupted Power Supply (UPS) systems. The first of these systems was a new 60,000-watt unit, weighing approximately 2 tons, all of its accompanying switch, metering and breaker panels. Under a contract modification we later installed a Variable Frequency Drive (VFD) in-line to match the speed and load requirement of laboratory equipment on startup and custom modified cooling system for laboratory noise abatement.
RGM Incorporated was the facility support contractor providing the management and general contracting services necessary to provide what was the first of what is to be a series of UPS's installed in several buildings. As such RGM was provided with drawings and specifications from which we solicited proposals from high-level electrical contractors. RGM evaluated and awarded a subcontract to a top-notch leader in the field. As prime contractor and management company, RGM successfully executed the first UPS system on-time and within budget to the accolades and kudos of FDA engineers and scientific laboratory managers who can now continue their research without fear of power outages.
US Census Bureau

Upgrading and Replacing Lighting Control Panels and Motion Sensors
RGM Incorporated was charged with providing all labor, material, equipment and supervision to install new lighting controllers as required. This project Included replacement of control boards, all motion sensors, timed switches and zone controls in the US Census Bureau's Bowie Computer Center. This 110,000 sq.ft. state-of-the-art facility is the unnoticed national backbone of the agency's census, survey, and Web site operations.
Specifically, RGM Incorporated:
Furnished and installed (48) new lighting relays to (3) existing backboxes. (144 Relays)
Furnished and installed (38) new lighting relays to (3) existing backboxes.(114 Relays)
Furnished and installed (1) new control transformers to (6) existing back-boxes.
Furnished and installed (31) additional motion sensors as required for area coverage.
Furnished and installed (31) additional motion sensors as required for area coverage.
Furnished and installed (10) new motion sensor power packs.
Furnished and installed new CAT 6 cabling to daisy chain new controllers, motion sensors and Data Line Switches.
Included Custom graphics software
Furnished and installed new desk top computer and monitor for lighting controls.
Provided startup and training.
All work was performed within budget, on-time and to specifications.