The biggest trends in social media in 2017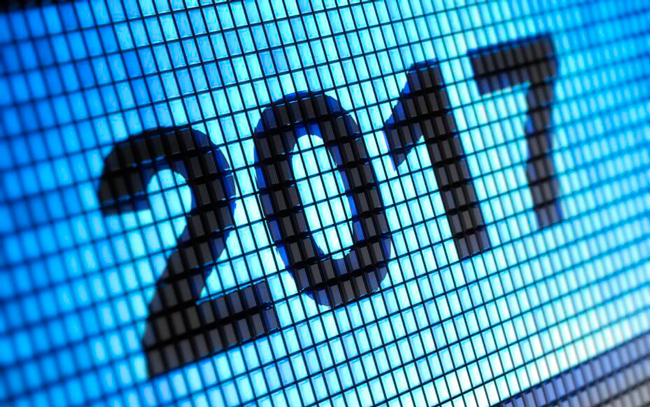 If you look at the success of Pinterest, Snapchat, and Instagram, it's clear there is a real shift in social media storytelling. It has been something optional for most businesses up until now, but I think in 2017 companies need to really give some serious thought and strategy to how they can incorporate more visual storytelling in their social media marketing plans.
Video
In 2016, the biggest takeaway from the success of video is that platforms like Facebook are beginning to challenge traditional media for ad dollars. What we used to know as big advertising television events are now consumed through 25 – 40 second clips.
Next year, the continued importance and consumer appetite for video will drive further refinement. Social media platforms will introduce easier ways for users to access video, as well as better tools for creators.
At the same time, we will see brand advertisers begin talking about platforms like Twitter and Facebook as a new form of television. And as consumers get increasingly more comfortable (and familiar) with video, we will see a shift in organic content where brands beginning building out dedicated video teams and putting together an infrastructure that decreases turnaround times and gets content out faster.
Measurement
Social networks have matured into some of the most targeted ad channels around. As a result, it's put a bigger spotlight on justifying ROI.
Advertisers need robust data in the same way they have for existing channels like desktop Web and broadcast TV. This will be top of mind in the New Year, as we see social networks work to deliver on comparable metrics and certain advertisers advocating for more third-party auditing.
We will also see more measurement conversations within organic content. Despite continued calls for the "death of organic content", it will continue to occupy a big role in a brand's communication strategy.
What we will see are social teams tapping into some of the analytics disciplines in other channels like desktop web – becoming much more diligent in measuring what works and adjusting in real-time. The practice overall will become increasingly more data-driven to drive ROI, as they compete with paid and earned.
Internal Collaboration
We are moving toward the year of integration for social media, where it impacts all stages of the customer journey and has become a standard, integral part of the marketing mix. Social strategists will need to better integrate with existing digital programs across web, ecommerce and mobile. As the roles of content marketing and social marketing become more intertwined, we've seen this need accelerate through 2016 and think it will continue to be an area of focus for marketers moving through 2017.
Customers expect brands to deliver a consistent, personalized experience across touch points. Yet most social marketers are still using up to 7 different, disconnected tools to manage social activities.
Disconnected data, content, workflows and teams are leading to poor customer experiences. Tool consolidation that facilitates integrated content, workflows and data will be critical to leveraging the power of social to drive better more consistent omnichannel digital experiences.
Better Content
In 2017 content is no longer king. Social media marketers will need to step up the game and only the brands investing in talented journalistic style writers will survive.
Distributed Content Management Systems (DCMS)
Creating, reaching and publishing is going beyond WordPress with platforms such as RebelMouse introducing the first DCMS.
Creativity
With platforms such as Canva, Adobe Spark and Buffer's Pablo, visuals are spoonfed to social media marketers. Brands will be expected to take canned visuals to the next level in 2017. Standing out in the newsfeed's visual competition will require more than just using stock visuals.
AR/VR/MR/PR
Augmented reality (AR) virtual reality (VR) and mixed reality (MR) are the latest public relations (PR) buzzwords turning heads. Social media marketers will be faced with figuring out how to make sense of this new technology. Some interesting information sources are Cathy Hackl, Robert Scoble and VR Scout.
Balance and Avoiding Stress
In 2017, avoiding Social Media Stress Syndrome and maintaining digital work/life balance should be a priority in order to keep your sanity. Staying ahead of the social media marketing industry gets tougher each year and more complex.
In order to avoid being "taken down" by social media, marketers will need to find ways to reset and restore in order to stay fresh and creative without getting burned out.