Augmented Reality in Social Media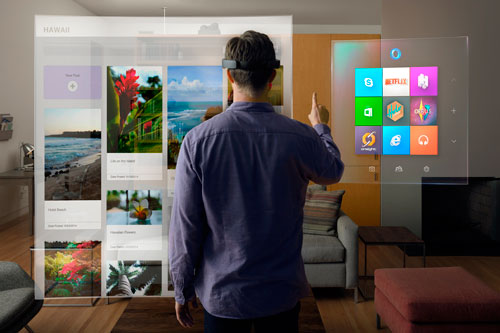 In discussing the latest and future technologies, virtual reality and augmented reality are often mentioned in the same breath. And oftentimes, they're used interchangeably, despite all of the differences between them.
Rise of augmented reality
At the first-ever event hosted in the Steve Jobs Theater, Apple announced the iPhone 8 and the iPhone X. Both devices incorporate a new chip that allows the phones to provide users with extraordinary augmented reality experiences. While augmented reality will have its initial impact on mobile gaming, it is likely that social media platforms will find ways to incorporate the new technology as well.
For example, it's conceivable that Snapchat or Instagram will soon support filters that allow users to take a selfie with a friend or celebrity projected via augmented reality. Similarly, brands could soon project their products into the homes of social media users through special filters.
What does this mean for social media and brands?
With 37 percent of the world's population and 60 percent of Americans now active social media users, brands understand the need for social media presence. They rely on it to advertise products and services, as well as use it for daily interaction with consumers.
But as more brands use social media in the traditional form we are all accustomed to, the big giants are slowly incorporating AR to stay ahead.
And in the process, a completely new market is being created. Since people are always looking for fast and convenient processes—which has prompted the creation of custom devices, such as Modbook pen-enabled tablets—brands can use AR ads to bring the actual products to social media users.
This way, potential customers can try out different products before making a purchase—an act that will result in more informed decisions, loyal customers and increased sales.
AR incorporation by brands is still at ground level, with only the big names like Microsoft, Facebook and Apple in the playing field. More of what's available today is through AR applications, and yet, only a paltry 7 percent of marketers are using the technology.
If more brands can go all in to implement AR in future solutions like Apple is doing, we can expect a huge market for businesses to leverage.